R.I.P
1938-2015
Dr. Bernard Cantin
President Founder
About Mr. Bernard Cantin, fonder of Nouveau Penser
Born August 4, 1938 in the Quebec city region. Metaphysician, he studied philosophy and theology at Saint-Paul University of Ottawa. During his career at Radio-Canada Society of Alberta, he met Dr. Joseph Murphy, specialist and metaphysical author, who became his mentor.
In 1981 he founded Le Nouveau Penser and continued his metaphysic teachings. Well renowned for his conferences, he is invited by numerous social and cultural organizations in Quebec and Europe. He became president of Unité Universelle in Paris.
Dr. Cantin is the author of "Joseph Murphy se raconte à Bernard Cantin", "Le Renouvellement de l'esprit" and "Se libérer de ses chaînes", these three written in collaboration with Dr. Bernard Lacroix, md.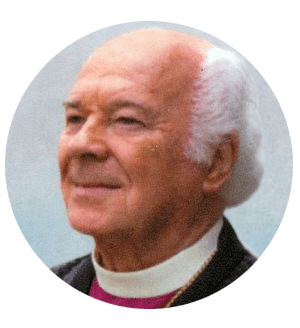 Rév. Dr. Bernard Cantin (1938 – 2015)
President and founder – Officiant
Contact Le Nouveau Penser